Volunteers spruce up St Augustine's!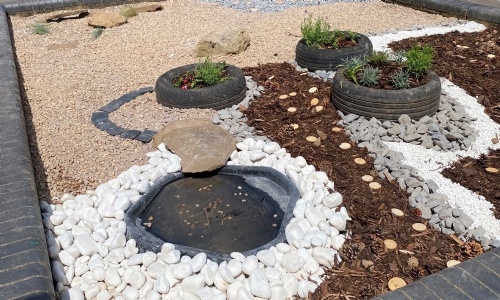 Our new 'Small World' area.
Many thanks to HSBC and their gang of volunteers who came in to dig up our much-overgrown raised bed and turned it into a 'small world' area for our infant children. For those of you who saw it before, you will know that it is an amazing transformation!