'Saluting our Sisters' homework: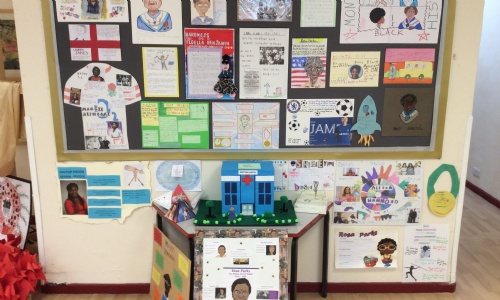 The children's homework is proudly displayed in our foyer!
To mark Black History month, we asked children to produce some artwork on the theme of celebrated black women from history. 'Saluting our Sisters' celebrates their contribution. We think the children's work was superb -well done St Augustine's!