Queen's Baton Arrives At St.Augustines!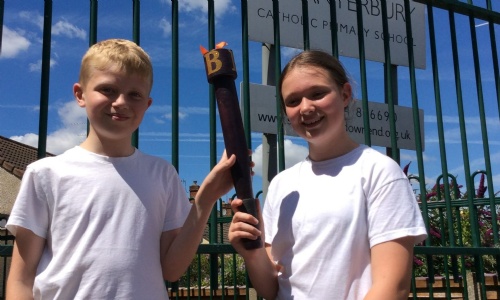 Our Year 6 children proudly holding the baton for the Commonwealth games.
Today we received the Queen's baton from Bromley Heath Junior school. Local schools have the baton for a day each, accompanied by sporting activities. Yesterday and today, Alex and Dean, coaches from 'CSET', led our children in a range of games. The baton gets passed to Lyde Green primary school next.