New PE kit now available!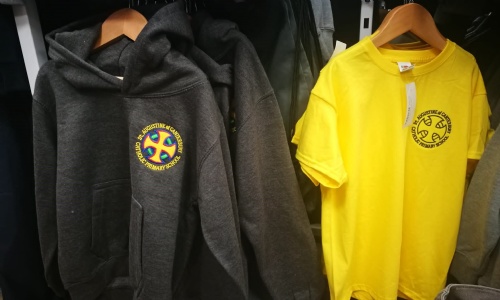 Our new branded charcoal hoodies and yellow t-shirts.
We are delighted to share our new PE kit with you. We were not expecting these to be ready for the new academic year but we are pleased to see they are in shops and ready to buy! This replaces the plain white t-shirt and the school jumper in winter time. Please note: black shorts/tracksuit bottoms and black trainers or damps are still the same, so it is only the top half that is changing!