Maths themed day 2 - bridge building!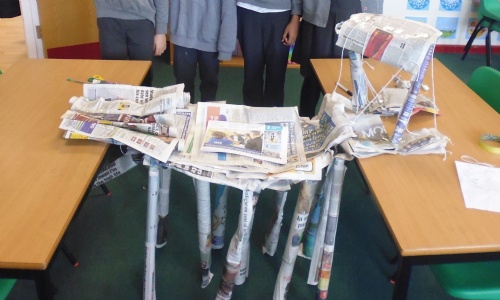 One of the winning bridge designs from Birch (Year 5) Class.
Children across the school had a fabulous time during their second maths-themed day last week. The challenge was to work in teams to build a bridge from newspaper and sellotape, but strong enough to hold as many plastic cubes as possible!