50th Mass and Tree Planting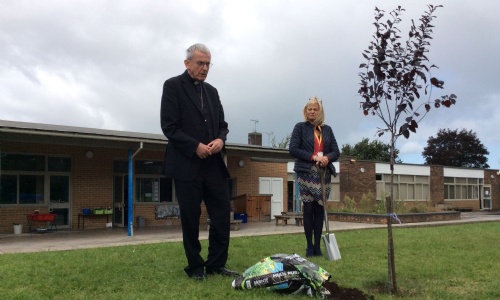 We were honoured to have our tree planted by Bishop Declan Lang, of Clifton Diocese.
Our 50th mass was a wonderful event, with past pupils, teachers and members of the parish all invited. The children sang beautifully and celebrated the past 50 years in a truly joyous and prayerful way. Each child and member of the parish received their own commemorative bookmark, courtesy of Father Frank.