Who we are
Introducing the School Governors
Jenefer Morgan
Chair of Governors Local Authority appointed Governor
Foundation Governor – St Augustine's Primary School
I am honoured to serve as the Chair of Governors at St Augustine of Canterbury in Downend, Bristol. I have lived in Bristol now for 2 years, and attend the St Augustine's Catholic Church.
I'm a qualified Chartered Accountant (South Africa) and am Head of the People Team for a UK based SME Investment Company, BOOST&Co.
I owe a great deal to the exceptional teachers who nurtured me during my school career at a Catholic School in Johannesburg, South Africa. I'm immensely grateful for the wonderful Catholic ethos my school had, which is the foundation of my Catholic faith. I see a lot of my school in St Augustine's, and it gives me great pleasure to volunteer my time and skills to the Board of Governors. I am learning an immense amount from my fellow Governors, from Mr Hilliam (our excellent Headteacher) and the dedicated and committed staff of St Augustine's.
If you would like to learn more about the school or about our Board of Governors, please get in touch.
Paula Mainprise
Deputy Chair of Admissions & Community Committee Foundation Governor Member of the Curriculum Committee Early Years Link Governor
I have been an Early Years Practitioner for approximately 10 years, although I have worked with children of all ages, both in my career and on a voluntary basis for a lot longer.
I currently work in a Montessori setting where I am on the management team, as well as being SENDCo and Safeguarding Officer. Previously, I worked in St Augustine's Preschool and still have close links there as a parent.
My two eldest children attended St Augustine's School and I hope that my youngest will attend when he is old enough.
I am now in my second 4 year term of being a Foundation Governor, and have seen many changes, as the school has moved forward over that time. I find the role extremely rewarding and I am looking forward to seeing the school continue to improve and grow.
Clare Malone
Chair of Finance & Staffing Committee Foundation Governor Link Governor for SEN
I have worked in Financial Services since leaving school. Working for two High Street Banks before specializing in Mortgages and Equity Release and working for bespoke financial companies. I am now self-employed running my own Mortgage Consultancy Business.
I joined the Board of Governors in 2016 and I am the Chair of Finance, Staffing and Resources Committee, Health and Safety Governor and Link Governor for SEN.
I joined the governors to learn and contribute to the behind the scenes running of the school and to develop myself in other areas.
I have two daughters, my eldest attended St Augustines until moving to secondary school and my youngest is in year 5.
Debbie Higgins
Chair of the Admission & Community Relations Committee English Link Governor Attendance Governor
I'm a recently retired Primary school teacher, a qualified Teacher of the Deaf, Reading Recovery Teacher and Special Educational Needs Coordinator. These are my particular areas of interest. Our daughter attended St Augustine's from age 4 - 11 and is now a doctor. We feel her success was due to the very strong foundation to her learning and personal development in her Primary years.
As a Governor, I hope to play a part in ensuring that all pupils at St Augustine's have equal opportunities to enjoy their school life and achieve their goals.
Temesgen (Tem) Chinie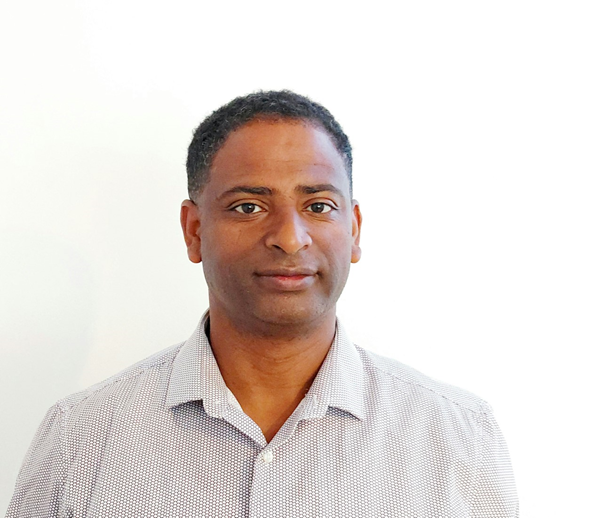 Associate Governor
I am a qualified (ACCA) Accountant working for one of Bristol's leading legal firms. I am married with two children. My son is starting at St Augustine's in September 2021. I have lived in the parish since coming to Bristol about ten years ago.
I agreed to serve, as an Associate Governor, to help support our school and because I am passionate about education and its power to improve lives.
Coming to the UK from Eritrea, English is my second language. My first degree was obtained in Eritrea, and I obtained a further degree at UWE before going on to complete my Professional qualifications. In the course of my degree and professional studies I have worked in a variety of roles and industries giving me a wide understanding of the requirements needed by our children for success in the world of work.
John Fenlon
Foundation Governor
I took early retirement in 2018 after 40 years in Banking. I have lived in Downend and been an active parishioner in St Augustine's for over 20 years. My three children, who have all now graduated from university, went to St Augustine's school and two of them benefitted from SENCO support. The education they received from the school gave them the excellent start that they needed for their academic accomplishments. I became a Foundation Governor and member of the finance committee to help support the quality and values based education that my own family has enjoyed.
James Lander
Parent Governor
I am an aerospace engineer and I have lived in Downend for 5 years. My work involves managing big projects and includes engagement with a variety of industry partners and UK Government. This is my first experience as a Governor. I have two sons at St. Augustine's who really enjoy going to school, which motivated me to contribute in return. My aims are to continue to facilitate the positive links between the school and parents & carers and to assist staff in securing external support opportunities, e.g. STEM, to supplement the children's learning experience.