School & Remote Learning
Please note that the school office will be staffed but not open, due to social distancing and infection control measures.
See below for important information about remote (home) learning.
As we are in our second full lockdown, it is very important that your child is supported with some ideas and resources for home learning. Each class page has links to high quality websites.
Teachers at St Augustine's will continue to support all children in their classes during this challenging time. We have issued all parents and carers with google classroom logins. Please see the link below, which provides clear instructions for parents and carers on how to use google classroom.
https://support.google.com/edu/classroom/answer/6020297
In addition, the government is working with the BBC to produce more free online learning content. BBC Bitesize is a resource well-known to teachers as it has been used for many years to support learning and revision in school and at home:
https://www.bbc.co.uk/bitesize/primary/
The BBC has also developed a weekly schedule of programmes for all primary aged children: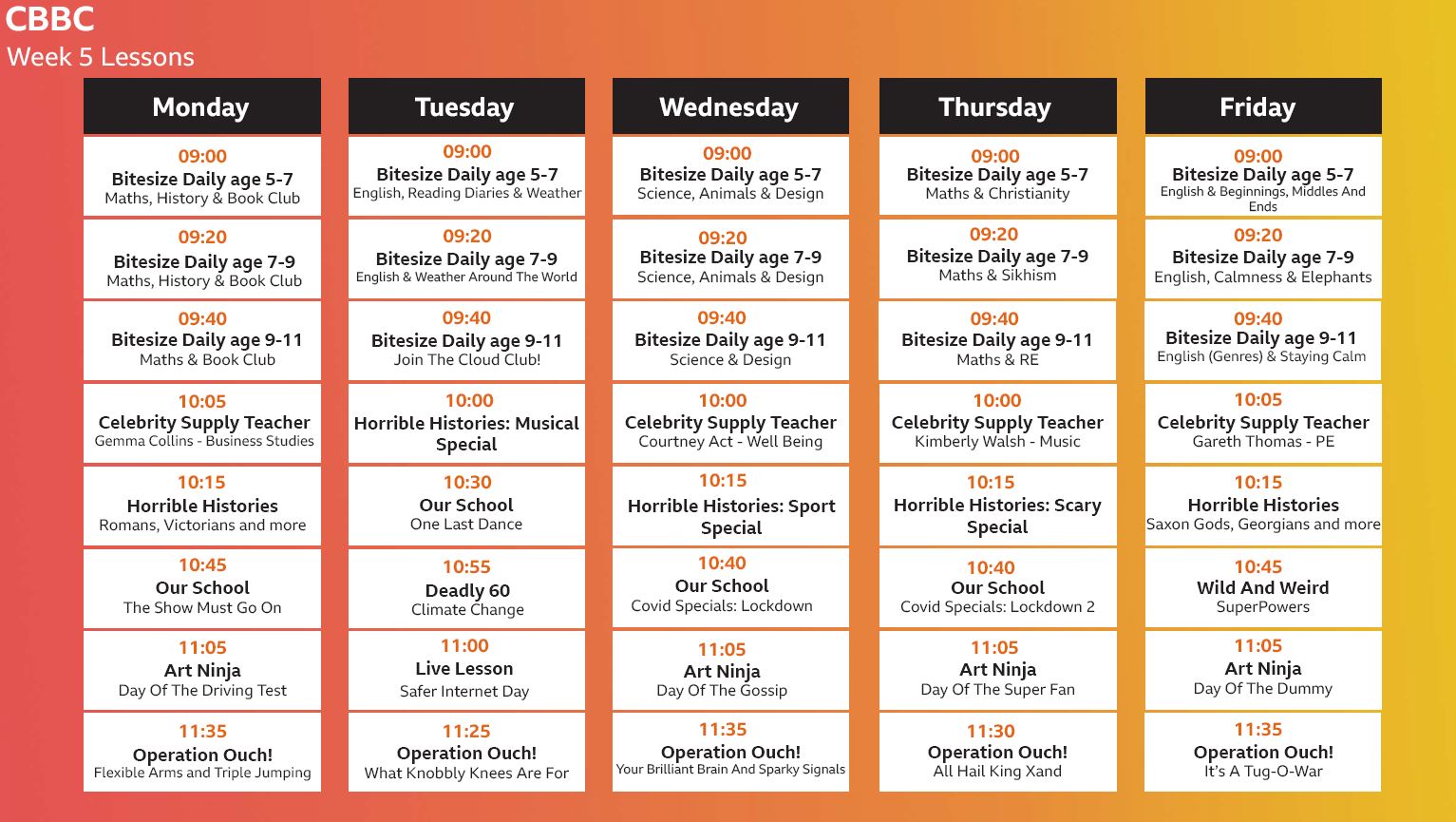 South Gloucestershire council have also establish an online portal with many links to cover the curriculum. That can be found be clicking here:
https://www.integra.co.uk/home-learning/
As you may have seen on our latest news page, we have two road safety shows, run by Louis Taylor. Please click on the links to watch:
KS1 = www.louistaylorsroadsafetyshows.co.uk/southglous/ks1
KS2 = louistaylorsroadsafetyshows.co.uk/southglous/ks2
We have also obtained a factsheet that gives lots of practical tips for home learning, click on the link below.